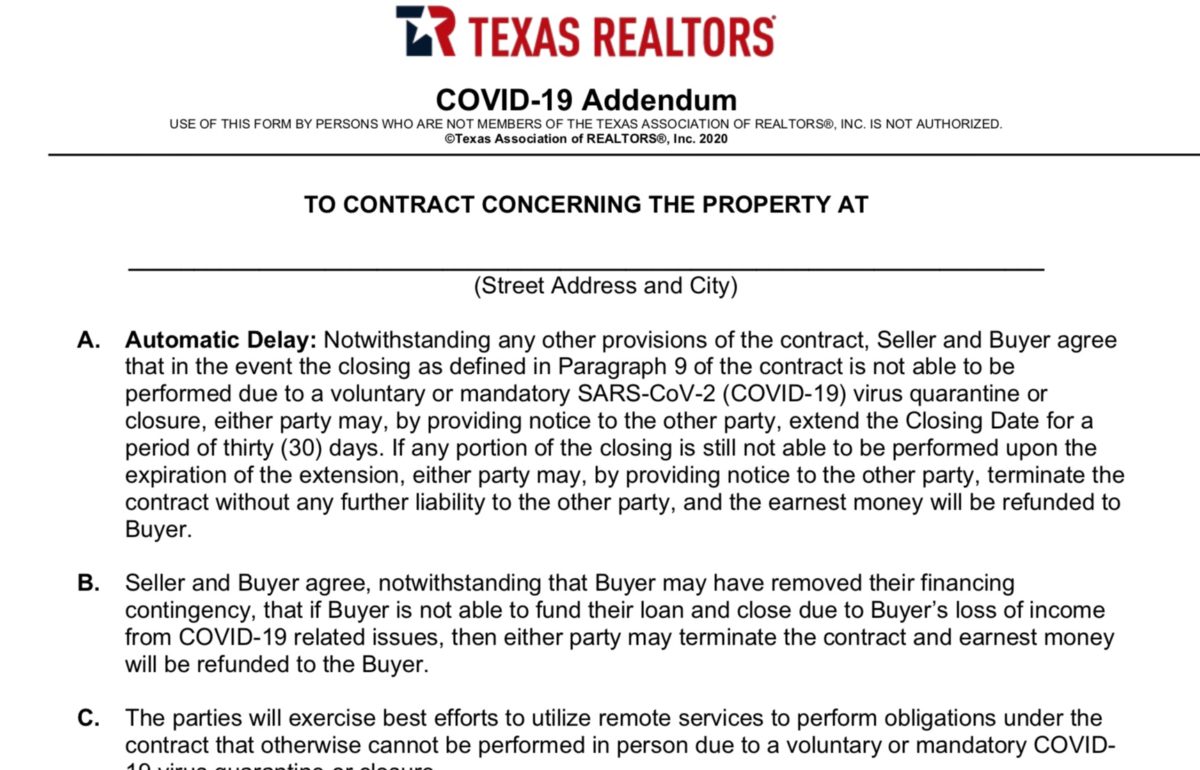 My job as a Real Estate Agent is to protect my buyers and sellers during the buying and selling process. 🌟 We have seen many delays in the home selling/buying process. 🌟 These delays have caused extensions in closing dates. It's very important to protect your interests. The Realtor Organization has created a form that will cover you should you need an extension due to the COVID19 outbreak. Ask your agent about this form. Read it and see if you feel you'd like it included in your offer/contract.
The 30-day extension under the addendum is available if the delay in closing is due to a quarantine or closure that affects the buyer, seller, or other service provider, including, but not limited to, a title company, lender, inspector, or appraiser.
Please note that any date extensions must be approved by sellers and buyers alike. If one party does not agree, you will have a problem.