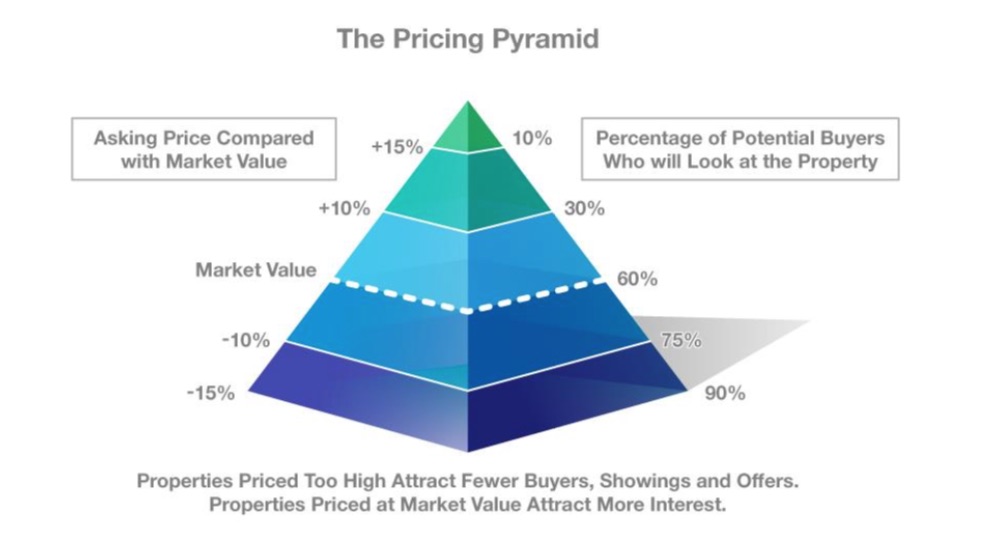 That seems like a ridiculous question, doesn't it? Who wouldn't say yes?
But yet, so many people make one huge mistake that stops them from getting top dollar for their home.
What's weird is that the reason they make the mistake in the first place, is because they think doing so will get them top dollar for their home. But it doesn't. In fact, it typically causes them to get less than they should…
That mistake is overpricing their home.
The hazards of overpricing are too numerous, and detailed to get into in this email. (But if you're interested, just let me know and I'm glad to chat with you at length about them.)
Sadly, it happens more often than not.
How and why???
Here are 3 main reasons:
Because it's natural for a homeowner to believe their home is worth more than an agent suggests.
Because many agents aren't very good at explaining the data to clients, or illustrating how much damage overpricing can do.
Because many agents will agree to list someone's home for too much, simply in order to avoid a tough conversation…or to get the business, and convince the owner to reduce the price over time.
So, it leads to many people selling for less than they should, and taking a longer time to get it sold.
Now, this isn't to suggest that you should price your home too low, or "give your house away". You need to price it perfectly. And that can be a fine line.
Pricing is as much an art, as it is a science. And, I take great pride in making sure I help my clients find the perfect pricing and positioning within the market in order for them to achieve the highest market value.
As experts in your neighborhood, my team and I have the knowledge and experience to choose the best list price for your property. Our goal is to maximize your proceeds while minimizing the time it takes to sell your property.