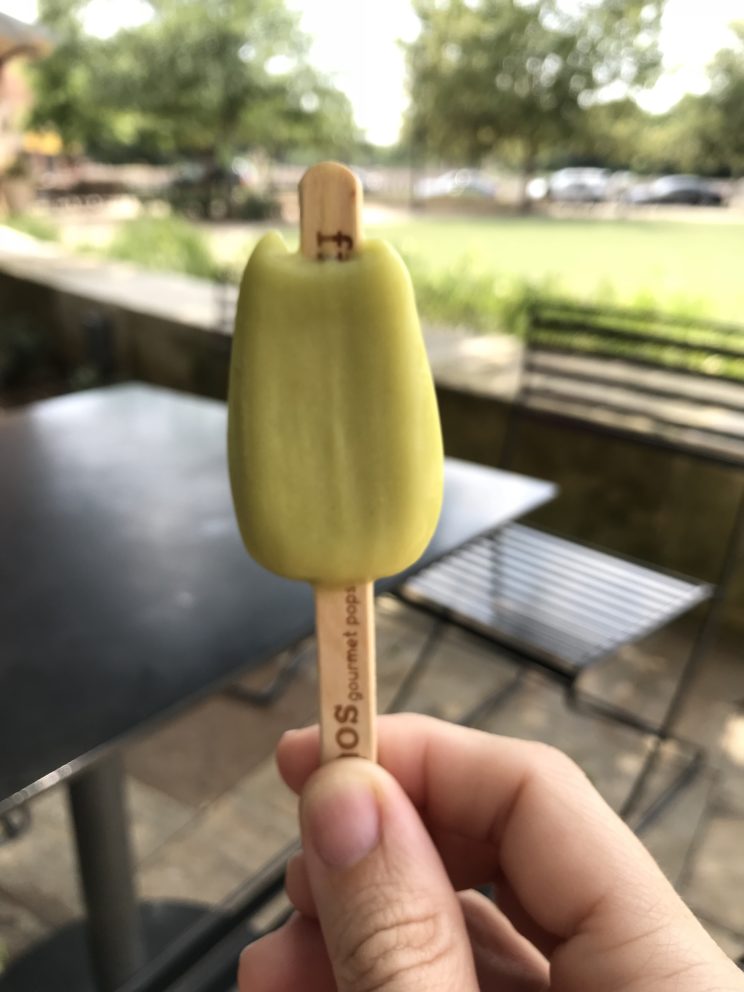 I accidentally found Frio Pops in Cinco Ranch. I'm so happy I did!
If you are looking for fresh and fun flavors this is the place for you. I went all out and tried the avocado lime popsicle. Yum! I know it sounds weird but it's smooth and creamy with a great lime flavor.
I also tried the strawberry cheesecake and the fruity pebbles. The strawberry cheesecake is like eating a yummy frozen cheesecake. It's creamy and delicious.
The fruity pebbles is like eating a bowl of fruity pebbles and milk. There is something very comforting about this popsicle.
I honestly can't wait to try it again! Check out their website