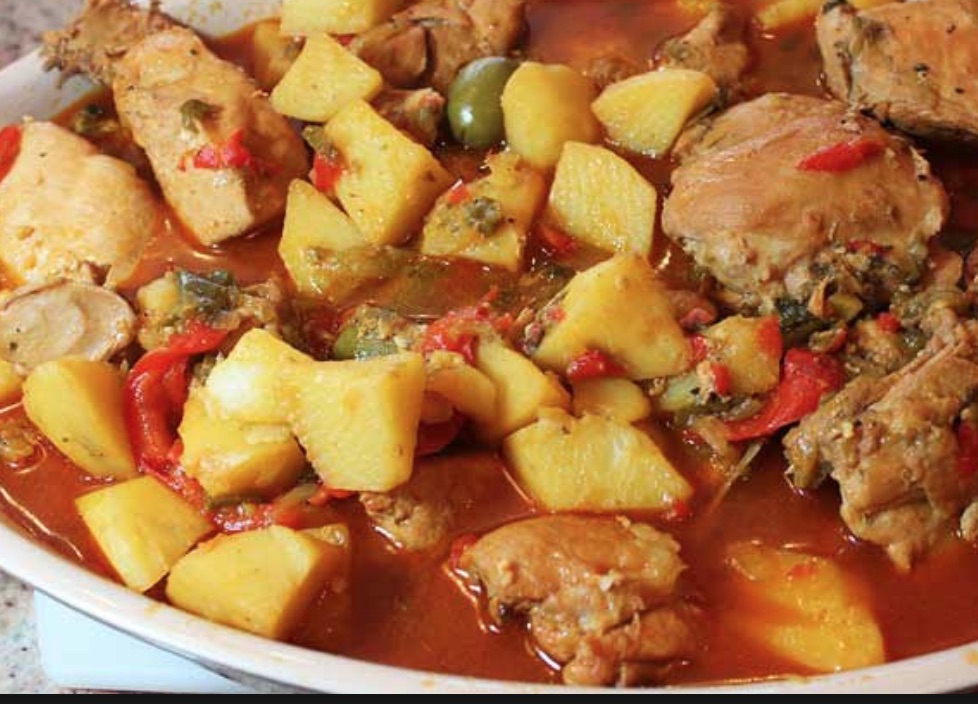 Ingredients
1 – 1 1/2 lbs of pork ribeye (cut in chunks)
1 large onion
1 large green pepper
1 small can roasted red pepper or pimentos
6 cloves of garlic
3 packs of Goya sazon
2-3 tbsp garlic salt
2 cups red wine
1 can diced tomatoes
1 small can tomato sauce
1/3 cup capers
1/2 cup green olives with pimentos
3 red potatoes (large dice)
salt/pepper to taste
1/2 cup Olive oil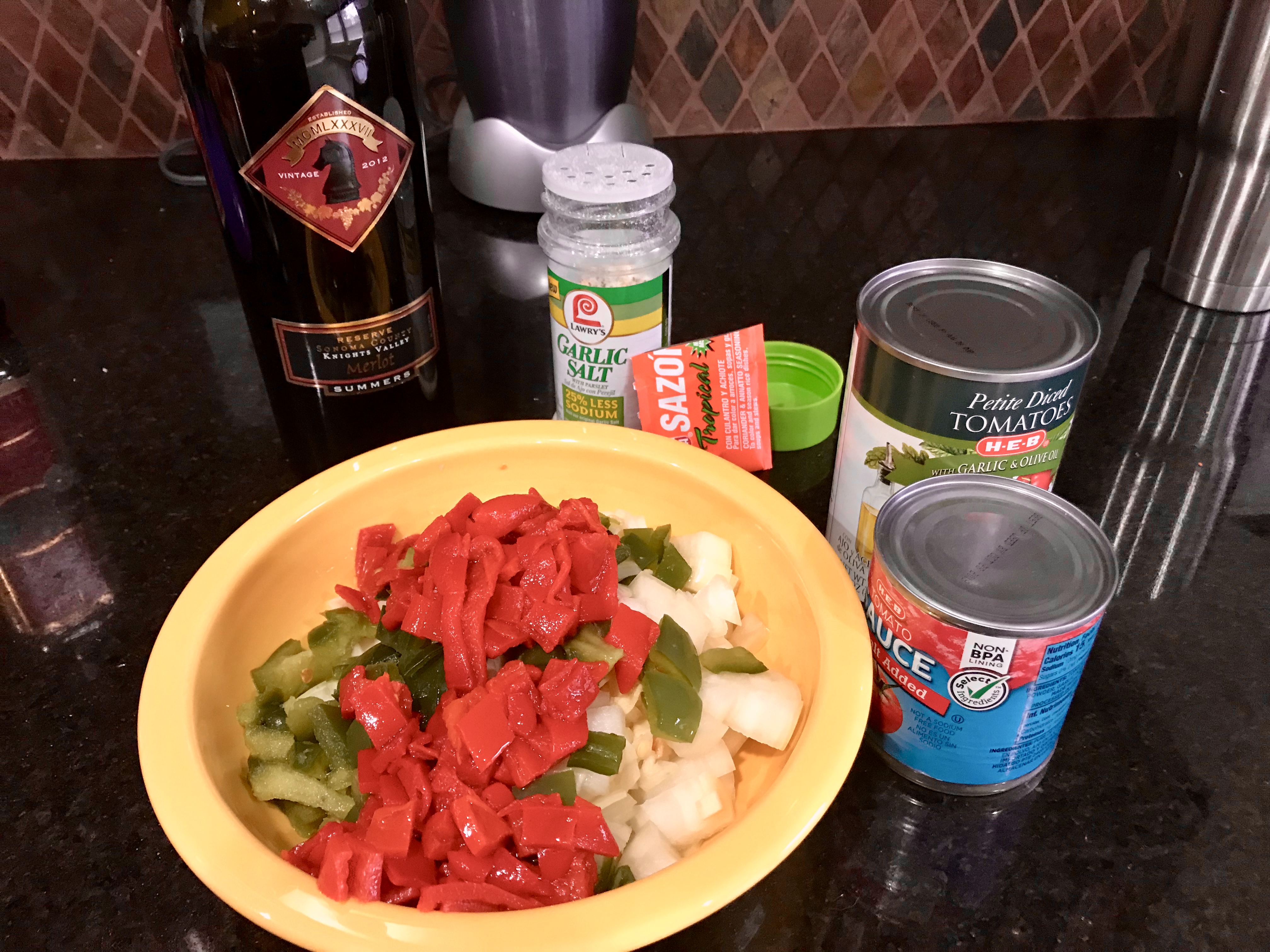 Directions
Season the pork with salt, pepper, garlic power and 2 packs of Goya seasoning. Heat a large stew pan and add olive oil to coat the bottom. Brown the pork in batches. Do not crowd the pan. Remove from pan as browned. Once all the pork has been browned, set aside. Add a little more oil and throw in the onions, peppers and garlic. Sauté until tender. Add tomato sauce and diced tomatoes. Cook for 3 mins. Add red wine, the last Goya season pack, olives, capers and pork. Add 1 cup of water. Cook pork until tender, about 1 1/2 hours on low.
Add potatoes and cook until tender. Serve over white rice.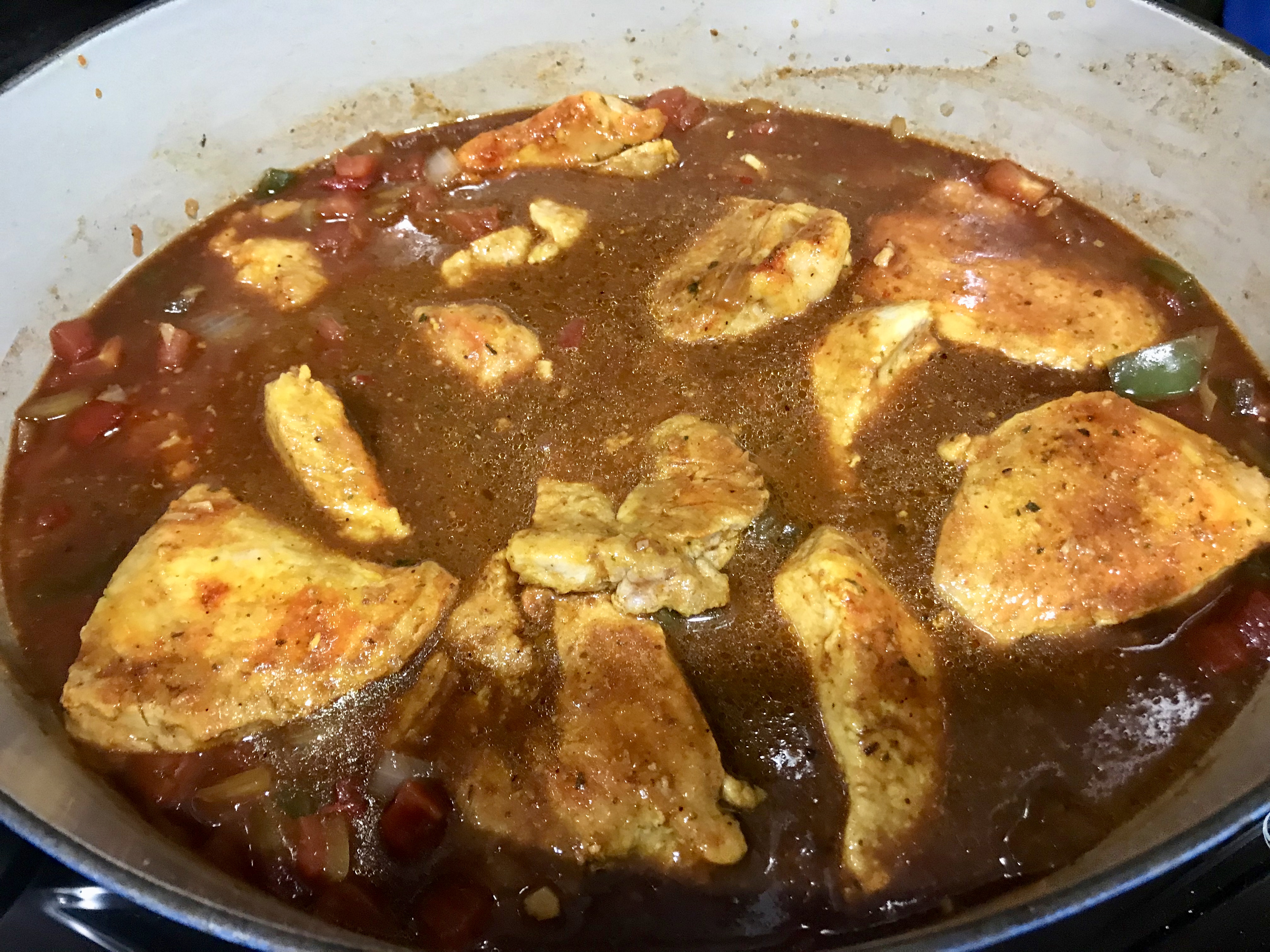 Variations: you can make this same dish with chicken instead of pork. Everything else stays exactly the same.