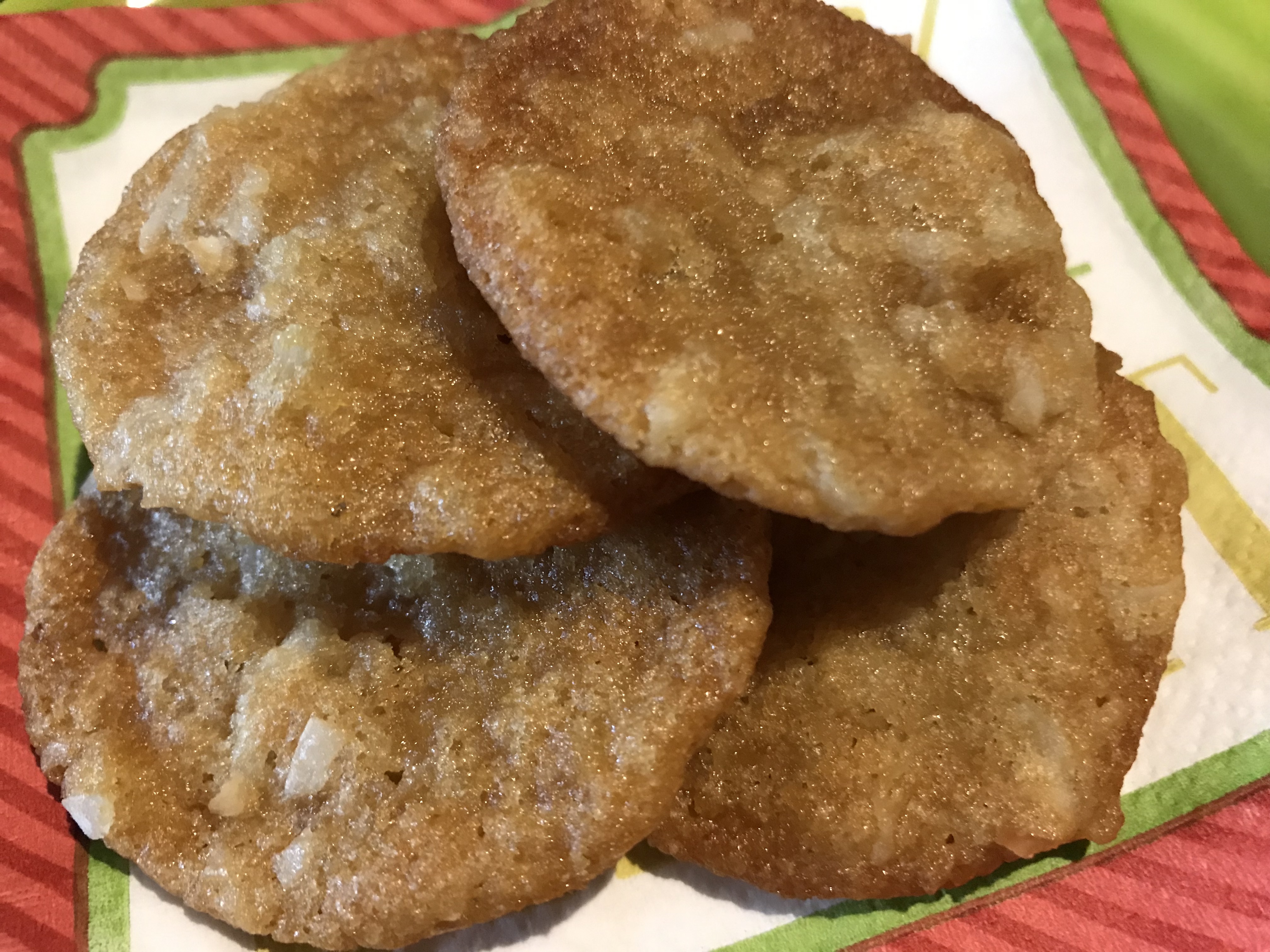 INGREDIENTS
1 cup all-purpose flour
½ teaspoons baking soda
½ teaspoons baking powder
1 tsp salt
½ cups salted butter, softened
½ cups brown sugar
½ cups granulated sugar
1 whole egg
1 teaspoon vanilla
1-½ cup shredded sweetened coconut
DIRECTIONS
Preheat oven to 350ºF.
In a medium bowl, sift together flour, baking soda, baking powder and salt. Set aside.
In a mixing bowl, cream together the butter and sugars. Add the egg, mix well. Add the vanilla, mix well.
Slowly add the flour mixture to the butter mixture, mixing well after each addition. Once all the flour is combined, add the shredded coconut and mix.
Line a baking sheet with parchment paper and spoon 1 teaspoon of batter onto pans. Dough spreads while baking, so leave ample space between dough balls.
Bake for about 8-10 minutes, or until edges are browned.
Remove from oven and cool on a cooling rack.
VARIATIONS AND TIPS
Add 1/2 cups of chopped pecans for a yummy variation
Let cookie cool completely moving them off the pan. Cookies will be very softs right out of the oven
You can make the batter in advance. Scoop into portions and freeze. You can take them from the freezer to the oven. You might need to add 1 more minute to the calling time. The cookie will last 2-3 months in the freezer.