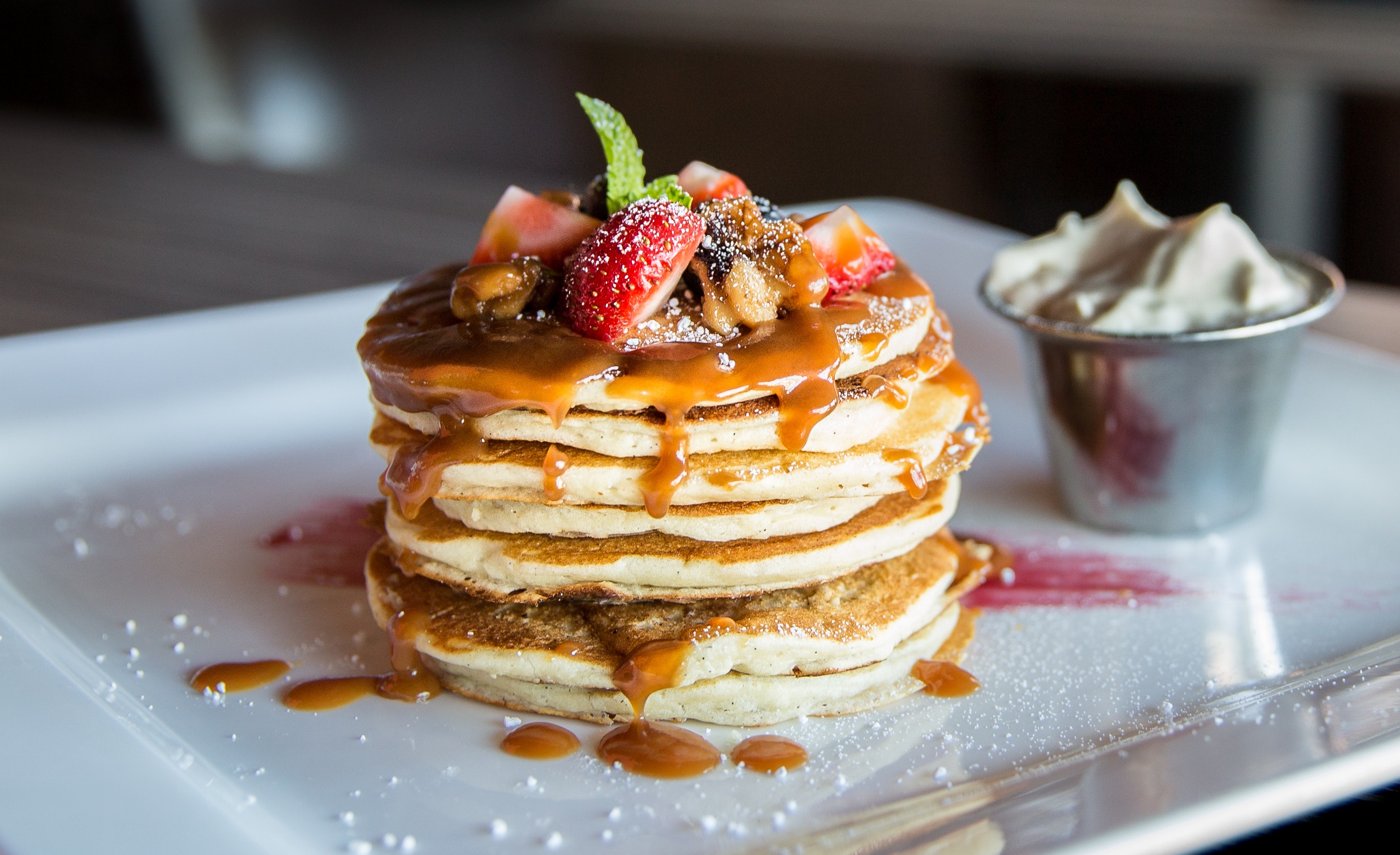 Makes approximately 12 6in pancakes
INGREDIENTS
2 cups buttermilk (or regular milk with 2 tbsp of white vinegar or lemon juice)
3 eggs
1 teaspoon pure vanilla extract
2 cups all-purpose flour
1 1/2 teaspoons baking powder
1 teaspoon baking soda
1 tsp salt
3 tablespoons dulce de leche
1/2 cup pecans, toasted and finely ground (not chopped)
1 cup Candied Pecans rough chop
1/2 stick unsalted butter, melted
Service with dulce de leche on top
DIRECTIONS
Mix all the ingredients through the ladies pecans together until smooth. Melt a little butter in a sauce pan, medium heat, pour a ladle full of batter into the pan. Cook on one side until all bubbles have popped, flip pancake. Cook for 1 min or until golden brown. Repeat until all the batter is all used. Keep warm. Serve with dulce de leche or butter and maple syrup.
VARIATIONS AND TIPS
Looking for just regular buttermilk pancakes? Remove the dulce de leche and pecans
Have extra pancakes? freeze then individually and heat then up as needed in the microwave.