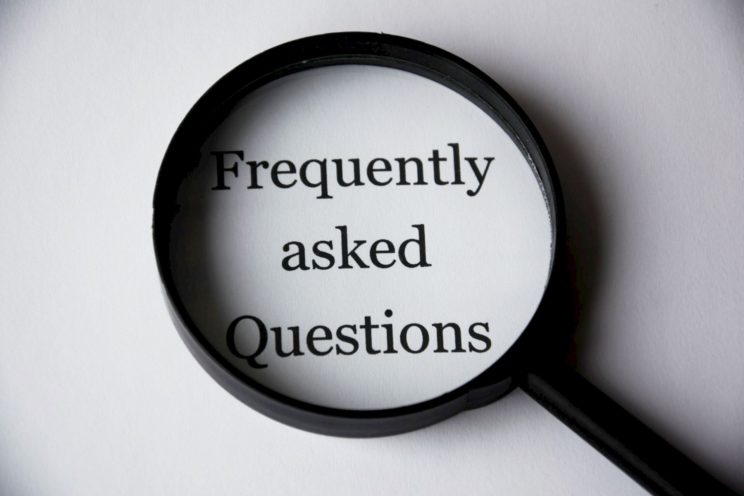 Listing a home for sale can be overwhelming. I get it. There are a lot of documents involved along with getting your home ready for sale. Here are a list of the most common questions I receive. If there is something not covered here, just ask.
Questions about selling your home
What is the best time of the year to sell my home?
Honestly, there are pros and cons on selling a home anytime during the year. It depends on the home. In general, larger homes in more suburban areas sell better during the summer months. Smaller homes usually sell well all year around. It is best to have your home evaluated and speak to your real estate agent about the pros and cons on selling thought the year.
How long will it take to sell my home?
The time that your home is on the market depends on several factors: pricing, time of the year, the size of the home, location and much more. The best way to get a realistic number is by speaking to your real estate agent. Your agent can evaluate trends for the last 6 months and give you a general idea on timing.
Once you are under contract, it can take 7-45 days to close. Cash deals can close sooner, while financed purchases can take 30-45 days to close.
The answer is not simple. Every home is different. When a home is sold, a willing seller and a willing buyer have just announced to the world the value of that home. From there, other similar homes are benchmarked, but other factors come into play. The most important are: location, size, finishes, and condition. For more info
Zillow states that my home is worth $200,000 and the state tax accessor has my value at $180,000. Why is your suggested price different?
All of these entities are looking at your home in different ways. Sites like zillow work well in states that discloses sales prices. In Texas we are a non-disclosure state. Zillow pick up values using data from county and tax assessor records. Since prices are not disclosed to our tax assessor, these zestimates are normally not accurate.
The tax assessor has also established a market value or assessed value for your property. This is the value they use to calculate your yearly tax bill. This value may or may not be your actual market value. More info
As a real estate agent we look at similar homes that have sold in your area and establish a suggested list price. We used several factors to determine price. For more info on this
How much it cost me to sell my home?
You have options when it comes to selling your home. You have to decide what is best for you. Here is a list of some of the most popular choices.
We are a full service brokerage. We will guide you through getting your home ready, marketing and the overall sales process. What does the agent do for you?
Should I make repairs to my home before putting it on the market?
The answer is normally yes. Skipping repairs can lose you money in the long run. Repair the little things that often get negotiated and cost more after someone else discovers them and a "Professional" has to be hired. More info
Should I use a real estate agent or sell my home for sale by owner?
This is a decision you will have to make. Just know that selling a home is not as easy as they make it look on TV. There are several pros to using a real estate agent.
Real Estate agent will facilitate the sale or purchase of a contract. Your agent know how and when things are done.
Agent can spot potential problems. Being proactive is always cheaper than reactive.
A real estate agent acts like a mediator between the buyer and the seller.
Home is promoted on the master listing system (HAR.com) and distributed to other sites such as Zillow, Trulia, Home.com, etc.
Agents know what buyers want. It's important to make your home as marketable as possible. This will translate into more income for a seller.
Only buyers that are qualified and represented will access your home.
Can you sell your home "as-is"?
Technically the standard sales contract is an as-is contract. The seller can make conditions on accepting an offer or in permitting an offer to be submitted, these requirements would limit the buyers that would be interested in your property. This also does not limit the buyer from getting your home inspected.
Can I forbid home inspections?
Although a seller could refuse to permit a buyer to have inspections or a right to terminate under the termination option, it is generally not a good idea to try to prevent a buyer from having a right to freely inspect the home. Preventing a buyer from an inspection increases the seller's risk of a subsequent claim that she withheld information about the condition of the property. Furthermore, most homebuyers are going to be reluctant to buy a home without a right to inspect the home and without an option to terminate the contract if they are not satisfied about the condition of the property. Permitting the buyer to inspect a property doesn't obligate a seller to agree to repairs.
Before you refuse to permit any inspections, discuss this with an attorney.
What appliances typically stay and which ones may I take?
The only appliances that are typically considered personal property and can be removed are the washer, dryer and refrigerator. That said, it will all depend on the contract you signed. If you agreed to leave those appliances within your written and signed contract, those appliances should stay.
What are seller disclosures and do I have to fill them out?
A seller disclosure form is required by sellers of previously occupied single family residences and is to be used in conjunction with a contract for the sale of real property. It contains information required to be disclosed by Section 5.008 of the Texas Property Code regarding material facts and the physical condition of the property.
The basic seller disclosure forms are composed and available to the public from the Texas Real Estate Commission (TREC).
There are a few exceptions. See Texas Property Code Sec 5.008(e) will lists those cases exempt from needing to provide a Seller's Disclosure.
Questions about the Listing Agreement
Do I have to sign a listing agreement?
If you want to sell your home using a real estate agent, you must sign a listing agreement. A listing agreement is a contract between the property owner and a real estate broker. The contract authorizes the agent to represent you and find a buyer for the property. The agreement is legally binding and gives the real estate agent or broker the right to sell your home.
Can I cancel the listing agreement once signed?
If you are unhappy and you are not under contract with a buyer, tell your real estate agent that you're unhappy and you want to cancel the listing agreement in writing. They should send you a listing agreement termination to sign.
What is included in a listing agreement?
The listing agreement, will list the parties involved, everything that is included in your home sale, the agent's commission, a list of seller and agent expectations, among other things.
How long is the listing agreement?
Toggle Content
What can you negotiate in the listing agreement?
In real estate, almost everything is negotiable. Speak to your real estate agent if you're uncomfortable with certain terms.
"Property" means the land, improvements, and accessories described below, except for any described exclusions.
The house, garage and all other fixtures and improvements attached to the above- described real property, including without limitation, the following permanently installed and built-in items, if any: all equipment and appliances, valances, screens, shutters, awnings, wall-to-wall carpeting, mirrors, ceiling fans, attic fans, mail boxes, television antennas, mounts and brackets for televisions and speakers, heating and air-conditioning units, security and fire detection equipment, wiring, plumbing and lighting fixtures, chandeliers, water softener system, kitchen equipment, garage door openers, cleaning equipment, shrubbery, landscaping, outdoor cooking equipment, and all other property owned by Seller and attached to the above-described real property.
The following described related accessories, if any: window air conditioning units, stove, fireplace screens, curtains and rods, blinds, window shades, draperies and rods, door keys, mailbox keys, above-ground pool, swimming pool equipment and maintenance accessories, artificial fireplace logs, and controls for: (i) satellite dish systems, (ii) garage doors, (iii) entry gates, and (iv) other improvements and accessories.
Exclusions are improvements and accessories that will be retained by Seller and must be removed prior to delivery of possession.
Who decides on the final list price and can be in changed?
The listing price is the price that a seller instructs Broker to market the Property. This price can change but only with seller's consent.
The broker's compensation explained
The broker's compensation is the amount that you agree to pay the broker for his services. Keep in mind that this fee is typically shared among the agents and brokers involved. There are normally two agents and possibly two brokers involved in a transaction; One that represents the buyer and one that represents the seller.
How are the broker's commissions paid?
All payments are made through the settlement statement and ultimately subtracted from the buyer's net balance.
Are there other agent Fees and/or Reimbursable Expenses?
Maybe, but these should be disclosed in advance under 5, D, 3 of the listing contract.
The protection period in a listing agreement is there to protect the real estate agent. For a certain amount of days after the contract expires, if any of the potential buyers that the seller's agent brought in actually buy the home, then the seller will still owe them the commission.
Does my home have to be listed online?
It doesn't but seller acknowledges and understands that if this option is chosen the seller's Property will not be included in the MLS database available to real estate agents and brokers from other real estate offices who subscribe to and participate in the MLS, and their buyer clients may not be aware that Seller's Property is offered for sale;
In addition, the seller's Property will not be included in the MLS's download to various real estate Internet sites that are used by the public to search for property listings; and real estate agents, brokers, and members of the public may be unaware of the terms and conditions under which Seller is marketing the Property.
When will my home be listed in the Multiple Listing Services?
You as a seller can decide.
Broker will file this Listing with one or more Multiple Listing Services (MLS) by the earlier of the time required by MLS rules or 5 days after the date this Listing begins; unless the seller instructs them differently.
Does my sales price have to be disclosed to the MLS (master listing services)?
Submission of information to MLS ensures that persons who use and benefit from the MLS also contribute information.
MLS rules require Broker to accurately and timely submit all information the MLS requires including final closing of sales and sales prices.
Who and how will others access my property?
The listing agreement authorizes access to the Property. This means giving permission to another person to enter the Property, disclosing to the other person any security codes necessary to enter the Property, and lending a key to the other person to enter the Property, directly or through a keybox. To facilitate the showing and sale of the Property.
Seller instructs Broker to:
(1) access the Property at reasonable times;
(2) authorize other brokers, their associates, inspectors, appraisers, and contractors to access the Property at reasonable times; and
(3) duplicate keys to facilitate convenient and efficient showings of the Property.
A copy of your key will be kept in a supra keybox that is placed on the Property. A keybox makes it more convenient for brokers, their associates, inspectors, appraisers, and contractors to show, inspect, or repair the Property. The keybox is opened by a special programmed device so that authorized persons may enter the Property, even in Seller's absence.
There are usually two agents and brokers involved in any transaction.
The listing broker will allow other brokers to show the Property to prospective buyers. The listing broker will offer to pay the other broker a fee as described in the contract if the other broker procures a buyer that purchases the Property.
There are occasions that the listing broker will be contacted by a buyer directly.
Broker may show the Property to interested buyers who Broker represents. If a prospective buyer who Broker represents offers to buy the Property, the seller may authorize the Broker to act as an intermediary and Broker will notify Seller that Broker will service the parties in accordance to the contract. See section 9, A.
Please note that the seller can decline intermediary status.
Is any information I share with my agent confidential?
During this Listing or after it ends, Broker may not knowingly disclose information obtained in confidence from Seller except as authorized by Seller or required by law. Broker may not disclose to Seller any confidential information regarding any other person Broker represents or previously represented except as required by law.
What type of financing can I accept on my home?
Depends on the home's condition, and sales price. Speak to you agent about those that you can consider.
Can a seller list their home with multiple agents?
No. The seller should only be bound by one listing agreement with another broker for the sale, exchange, or lease of the property. You can cancel the first listing agreement and then sign a new one with another broker.
Do you need to inform your real estate agent of any past due balances due on the home, property taxes or any liens?
Yes, please inform your agent of any delinquent loans and all other financial obligations related to the Property, including but not limited to mortgages, home equity loans, home improvement loans, homeowner association fees, and taxes.
I am relocating for work and my company requires that I use a relocation company. Can I choose my agent?
Depends. Speak to your company and see what their rules are.
My property is vacant. Is there anything I should know about the listing process while vacant?
If the Property is or becomes vacant during this Listing, Seller must notify Seller's casualty insurance company and request a "vacancy clause" to cover the Property. Broker is not responsible for the security of the Property nor for inspecting the Property on any periodic basis.
Addenda that are part of this Listing. If the item is checked off make sure it's attached to the listing agreement.
Do I need to inform my listing agent if I am a foreign person?
If Seller is a "foreign person" as defined by federal law, a buyer may be required to withhold certain amounts from the sales proceeds and deliver the same to the Internal Revenue Service to comply with applicable tax law. A "foreign person" is a non resident alien or a foreign corporation that has not made an election under section 897(i) of the Internal Revenue Code to be treated as a domestic corporation; or a foreign partnership, trust, or estate.