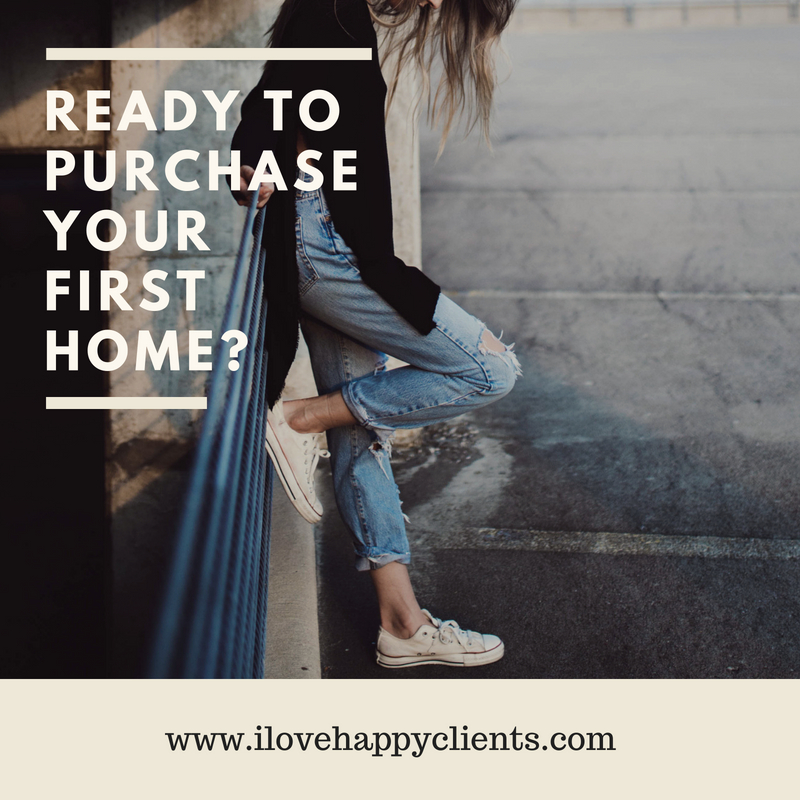 Are you ready to buy a home but don't know where to start? I know it can be overwhelming. Here are a few tips to get you started.
Let's chat. The best way to help you through the process is to talk about your goals and timing. Let's meet and discuss your goals and plans. It's never to early to start this process. In fact, it's better to start up to a year before you'd actually like to move. This will allow you time to make corrections and get financially prepared for the move.
How much can you afford? There is no point going to go see homes without knowing your budget. Take some time to review your income vs. debt and come up with a comfortable number. Keep in mind that most lender prefer that you payment amount to no more than 30% of your income.
Get pre-qualified. This is the most important step. Speak to a lender about qualifying. The lender will review your finances and credit to determine your ideal sales price. The lender will also review loan options and interest rates. Don't forget to ask about down payment assistance programs. If you'd like a referral I'd be happy to provide a list of great lenders.
Let's go home shopping! Once you are pre-qualified we can go look for a home. No home is perfect but typically if it meets 80% of your wants, you're on a good track.
Make an Offer. Once we have found the right home I will run numbers for the area and we will come up with an offer together. The offer encompasses several factors. We will go through them one by one. It's important you feel comfortable with the offer presented.
Once you offer is accepted I will them guide you through the rest of the sales process; which includes inspections, negotiating repairs or credits, appraisals, financing, final walk through, closing, etc.
The overall process can take a few months and as your agents I'd be with you during the entire process.If you have any questions please feel free to contact me anytime.